Top 25 Marketing Books on Amazon
Parmonic
|
March 23, 2021
|
Resources
25. They Ask, You Answer: A Revolutionary Approach to Inbound Sales, Content Marketing, and Today's Digital Consumer…
The revolutionary guide that challenged businesses around the world to stop selling to their buyers and start answering their questions to get results; revised and updated to address new technology, trends, the continuous evolution of the digital consumer, and much more.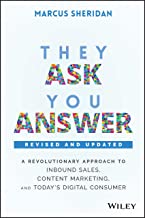 ‍
24. Hey, Whipple, Squeeze This: The Classic Guide to Creating Great Ads
‍Hey Whipple, Squeeze This has helped generations of young creatives make their mark in the field. From starting out and getting work, to building successful campaigns, you gain a real-world perspective on what it means to be great in a fast-moving, sometimes harsh industry. You'll learn how to tell brand stories and create brand experiences online and in traditional media outlets, and you'll learn more about the value of authenticity, simplicity, storytelling, and conflict.‍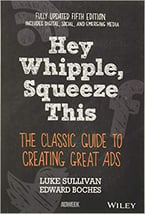 ‍
23. Trust Me, I'm Lying: Confessions of a Media Manipulator‍
You've seen it all before. A malicious online rumor costs a company millions. A political sideshow derails the national news cycle and destroys a candidate. Some product or celebrity zooms from total obscurity to viral sensation. What you don't know is that someone is responsible for all this. Usually, someone like me.‍

‍
22. Jab, Jab, Jab, Right Hook: How to Tell Your Story in a Noisy Social World‍
New York Times bestselling author and social media expert Gary Vaynerchuk shares hard-won advice on how to connect with customers and beat the competition. A mash-up of the best elements of Crush It! and The Thank You Economy with a fresh spin, Jab, Jab, Jab, Right Hook is a blueprint to social media marketing strategies that really works.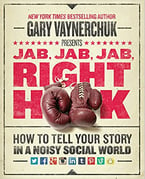 ‍
21. YouTube Playbook 2021: The Practical Guide & Secrets for Growing Your Channel, Making Money as a Video Influencer…
Discover the key strategies to rapidly growing your YouTube channel in 2021 and beyond even if you've never uploaded a video before and have major camera anxiety.‍

‍
20. The Catalyst: How to Change Anyone's Mind
Everyone has something they want to change. Marketers want to change their customers' minds and leaders want to change organizations. Start-ups want to change industries and nonprofits want to change the world. But change is hard. Often, we persuade and pressure and push, but nothing moves. Could there be a better way?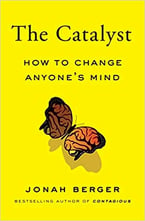 ‍
19. Hacking Growth: How Today's Fastest-Growing Companies Drive Breakout Success
The definitive playbook by the pioneers of Growth Hacking, one of the hottest business methodologies in Silicon Valley and beyond.

‍
18. The 22 Immutable Laws of Marketing: Violate Them at Your Own Risk!
There are laws of nature, so why shouldn't there be laws of marketing?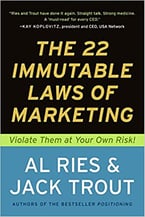 ‍
17. Everybody Writes: Your Go-To Guide to Creating Ridiculously Good Content
Finally a go-to guide to creating and publishing the kind of content that will make your business thrive. Everybody Writes is a go-to guide to attracting and retaining customers through stellar online communication, because in our content-driven world, every one of us is, in fact, a writer.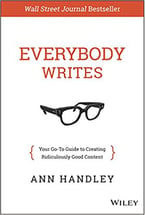 ‍
16. One Million Followers, Updated Edition: How I Built a Massive Social Following in 30 Days
Discover the updated edition of the go-to guide for rapidly scaling your social media platform. More than 60 billion online messages are sent on digital platforms every day, and only a select few succeed in the mad scramble for customer attention.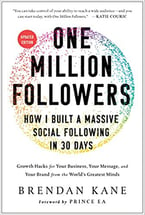 ‍
15. Social Media Marketing for Beginners 2021: Beyond 2020, Accelerate Now with the Ultimate Workbook for Success Strategies…
Are you an entrepreneur looking to make a name for yourself? Do you have an idea that you want to share with the world? Then, the best strategy you can follow to build your brand is social media marketing.

‍
14. The YouTube Formula: How Anyone Can Unlock the Algorithm to Drive Views, Build an Audience, and Grow Revenue
Learn the secrets to getting dramatic results on YouTube.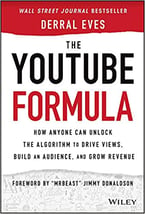 ‍
13. The Copywriter's Handbook: A Step-by-Step Guide to Writing Copy That Sells (4th Edition)
This is a book for everyone who writes or approves copy: copywriters, multichannel marketers, creative directors, freelance writers, marketing managers . . . even small business owners and information marketers. It reveals dozens of copywriting techniques that can help you write both print and online ads, emails, and websites that are clear, persuasive, and get more attention―and sell more products.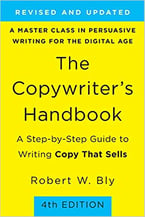 ‍
12. Hook Point: How to Stand Out in a 3-Second World
Hook Point: How to Stand Out in a 3-Second World, by out of the box thinker Brendan Kane, breaks down the most effective strategies to generate new opportunities, innovate and scale your business, and create a compelling brand—both online and off—so you can thrive in the new micro-attention world in which we live.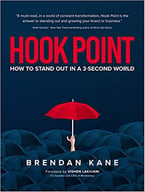 ‍
11. Crossing the Chasm, 3rd Edition: Marketing and Selling Disruptive Products to Mainstream Customers
The bible for bringing cutting-edge products to larger markets—now revised and updated with new insights into the realities of high-tech marketing.‍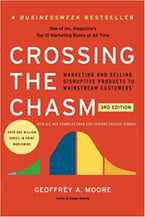 ‍
10. Positioning: The Battle for Your Mind
The first book to deal with the problems of communicating to a skeptical, media-blitzed public, Positioning describes a revolutionary approach to creating a "position" in a prospective customer's mind-one that reflects a company's own strengths and weaknesses as well as those of its competitors.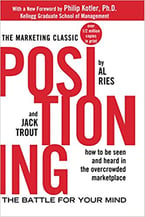 ‍
9. Stories That Stick: How Storytelling Can Captivate Customers, Influence Audiences, and Transform Your Business
A clear framework of ideals and a concise set of actions for you to take complete control of your own story, utilizing the principles behind the world's most effective business storytelling strategies.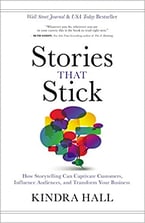 ‍
8. Traffic Secrets: The Underground Playbook for Filling Your Websites and Funnels with Your Dream Customers
Master the evergreen traffic strategies to fill your website and funnels with your dream customers in this timeless book from the $100M entrepreneur and co-founder of the software company ClickFunnels.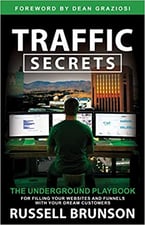 ‍
‍
7. YouTube Secrets: The Ultimate Guide to Growing Your Following and Making Money as a Video Influencer
YouTube has changed our world—from how we view video to how we connect and market—opening a new entrepreneurial landscape to ambitious individuals. Thousands of people generate six to seven figures annually from online video content. And, with the right roadmap, you too could be en route to real influence and income.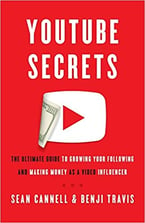 ‍
‍
6. Social Media Marketing: Become an Expert Influencer Using Facebook, YouTube and Instagram: How to Use Social Media for…
In 2011, Nielse reported that 70 percent of social media users are engaged in online shopping. So, imagine your business reaching all those people with the use of Social Media Marketing. Social media marketing is the use of social media platforms to connect with your audience to build your brand, increase sales, and drive website traffic. This involves publishing great content on your social media profiles, listening to and engaging your followers, analyzing your results, and running social media advertisements.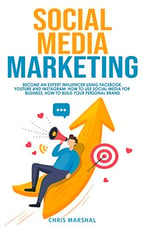 ‍
5. Marketing Made Simple: A Step-by-Step StoryBrand Guide for Any Business
This guide from New York Times bestselling author Donald Miller, is a must-have for any marketing professional or small business owner who wants grow their business. It will teach you how to create and implement a sales funnel that will increase traffic and drive sales.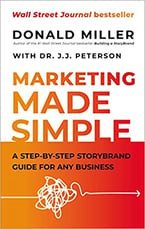 ‍
4. This Is Marketing: You Can't Be Seen Until You Learn to See
Great marketers don't use consumers to solve their company's problem; they use marketing to solve other people's problems. Their tactics rely on empathy, connection, and emotional labor instead of attention-stealing ads and spammy email funnels.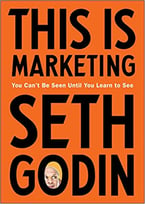 ‍
3. Contagious: Why Things Catch On
What makes things popular? If you said advertising, think again. People don't listen to advertisements, they listen to their peers. But why do people talk about certain products and ideas more than others? Why are some stories and rumors more infectious? And what makes online content go viral?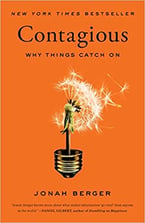 ‍
‍
2. The 1-Page Marketing Plan: Get New Customers, Make More Money, And Stand Out From The Crowd
In The 1-Page Marketing Plan, serial entrepreneur and rebellious marketer Allan Dib reveals a marketing implementation breakthrough that makes creating a marketing plan simple and fast. It's literally a single page, divided up into nine squares. With it, you'll be able to map out your own sophisticated marketing plan and go from zero to marketing hero.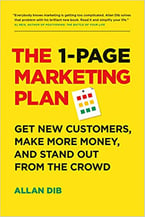 ‍
1. Building a StoryBrand: Clarify Your Message So Customers Will Listen
Whether you are the marketing director of a multibillion-dollar company, the owner of a small business, a politician running for office, or the lead singer of a rock band, Building a StoryBrand will forever transform the way you talk about who you are, what you do, and the unique value you bring to your customers.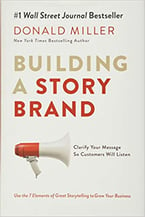 ‍
‍